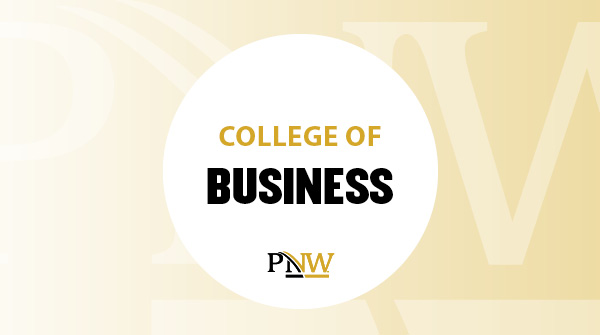 Rachel Clapp Smith, Ph.D., Interim Dean
---
The innovative programs in the College of Business will prepare you to meet the needs of today's global business environment and provide you with opportunities to develop your leadership potential.
Competitions and experiential learning courses help you build a portfolio of work to impress employers. You will work with community partners in various courses, experiencing real-world topics. In the process, you will discover your passions, learn how to work as an effective team member, and develop innovative ways of thinking through cutting-edge technology and learning experiences.
Our engaged and dedicated faculty, many of whom remain working in their areas of expertise, will lead you from the classroom to career with innovative and challenging learning experiences.
We'll help you connect with top employers through various career related events and position postings.  You'll also build a set of skills that will help make you a career-ready individual at graduation through professional development seminars built into your curriculum.
Our graduates work for local, national, and international companies including People's Bank, Cleeveland Cliffs, Franciscan Alliance, Enterprise Holdings, White Lodging, Aerotek, Hadady Corporation, Apple, KPMG, Exelon, Ritz Carlton, Four Seasons, Morningstar, Accenture, Starbucks, Coca Cola, Ernst & Young, PwC, Airbnb, Disney, Pratt Industries, Zimmer Biomet, Aflac, the Chicago Board Options Exchange, and the World Bank.
Please visit our website and click on individual degree programs to learn more about the courses you will take and discover the opportunities awaiting you in your program of interest. Please contact us if you have questions. Alternatively, just schedule a visit. We look forward to meeting you.
Accreditations
All of the undergraduate programs in the College of Business are nationally accredited at the highest levels. This ensures that each program is independently reviewed and meets the quality expectation for that profession.
Business Programs-Accredited by the Association to Advance Collegiate Schools of Business, International (AACSB) http://www.aacsb.edu.
Hospitality and Tourism Management Programs- Accredited by the Accreditation Commission for Programs in Hospitality Administration (ACPHA) http://www.acpha-cahm.org/
Program Offerings
Department of Managerial Studies
Bachelor of Science in Business
Master of Business Administration
Post-Baccalaureate Certificate
Minor
Undergraduate Certificate
Department of Quantitative Business Studies
Bachelor of Science in Accounting
Bachelor of Science in Business
Master of Accountancy
Post-Baccalaureate Certificate
Minor
White Lodging School of Hospitality and Tourism Management
Bachelor of Science
Minor
Undergraduate Certificate