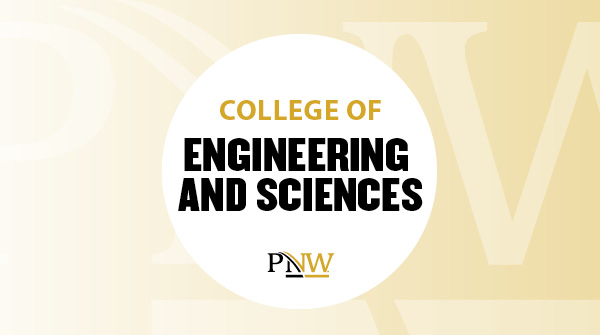 Dietmar Rempfer, Ph.D., Interim Dean
Dietmar Rempfer, Ph.D., Director, School of Engineering
---
The College of Engineering and Sciences is led by outstanding faculty that are recognized for their expertise.  Our students receive rigorous training in engineering and the sciences that enables them to advance their careers anywhere in the world, and our programs graduate some of the most successful engineers, scientists, healthcare professionals, and educators in the Midwest.  More than twenty undergraduate and graduate programs divided among a school and six departments prepare you to pursue excellent jobs in the highly sought after STEM fields.
As an undergraduate or graduate student, you will apply your classroom knowledge to a broad range of basic and applied research topics and projects, including statistical and computational data analysis, biological and chemical processes, smart technologies, ecology and environmental hazards, designing and building automobiles, bridges, and more.
At the School of Engineering we educate future engineers for the 21st century. Our graduates go out to change the world, directly through the products, services and systems they envision, optimize, and implement, and indirectly through the impact that their products have on ourselves and our environment. As a student in one of the engineering disciplines (mechanical, civil, computer, electrical) or in computer science you will have the chance to collaborate with multi-disciplinary teams of scientists and engineers from industry and the university and contribute to research and projects on a regional and national scale.
Students in the Department of Biological Sciences enjoy numerous opportunities to work with the faculty on individualized research projects and present findings at regional and national meetings, giving them a competitive advantage after graduation.
The Department of Computer Science aims at professional workforce development in computing disciplines.  Our degree programs provide high quality instruction in theoretical foundations of computing and experiential learning in applied areas. Our graduates are in high demand with employers in a wide range of fields, working as computer scientists, software specialists, and data analysts.
The majority of our Chemistry and Physics students go to graduate school or are employed in their field upon earning their degree.
Our Health Studies degree program prepares students for advanced professional study or a variety of careers in health and wellness after graduation.
Our new Applied Mathematics and Statistics degree program in the Department of Mathematics and Statistics prepares students for careers in govenment, academia, insdustry, and Statistical and data analysis.  They enjoy many opportunities to participate in professionally oriented co-curricular activities such as internships, undergraduate research projects with faculty, as well as state-wide and national competitions in the mathematical sciences.
If you intend to become a doctor, dentist, veterinarian, or pharmacist, we offer a variety of pathways within our concentrations to prepare you for success in the professional program of choice.
Our graduates are actively and consistently recruited by numerous regional and national companies. Recent graduates have accepted positions at places, such as: Agdia, Amazon, Apple, ArcelorMittal, Cisco, Fiat Chrysler Automobiles, Ford, General Electric, General Motors, NiSource (NIPSCO), Qualcomm, Urschel Labs, and more.  Other graduates have recently gone on to graduate or professional school at: Indiana University-Purdue University Indianapolis, Marian University, Midwestern University, Notre Dame, Ohio State University, Purdue University, University of Illinois Chicago, or stayed right here with us in one of the many graduate programs at Purdue Northwest.  These are just a few examples of the opportunities that wait for graduates from the College of Engineering and Sciences.
Accreditations
Engineering Accreditation Commission of ABET, Inc. (EAC-ABET), 111 Market Place, Suite 1050, Baltimore, MD 21202-4012. phone: (410) 347-7700, fax: (410) 625-2238. http://www.abet.org.
Certification
Program Offerings
Department of Biological Sciences
Bachelor of Science
Master of Science
Combined
Minor
Department of Chemistry and Physics
Bachelor of Science
Bachelor of Science in Chemistry
Minor
Department of Mathematics and Statistics
Bachelor of Science
Minor
School of Engineering
Master of Science in Engineering
Post-Baccalaureate Certificate
School of Engineering, Department of Electrical and Computer Engineering
Bachelor of Science in Electrical Engineering
Bachelor of Science in Computer Engineering
Master of Science in Electrical and Computer Engineering
Combined
Minor
School of Engineering, Department of Mechanical and Civil Engineering
Bachelor of Science in Civil Engineering
Bachelor of Science in Mechanical Engineering
Master of Science in Engineering
Master of Science in Mechanical Engineering
Combined
Minor
School of Engineering, Department of Computer Science
Bachelor of Science
Master of Science
Minor